Meet Our Trust Services Team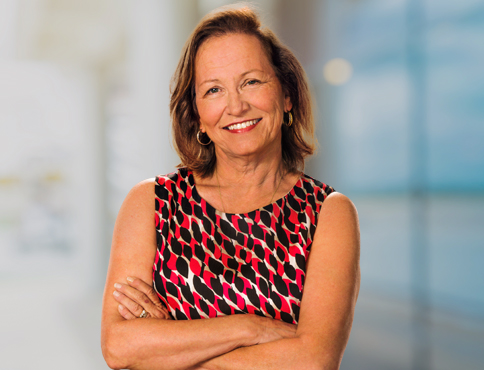 Jackie Bishoff - Group Vice President & Trust Department Manager

Jackie has worked in trust management since 1986. Prior to joining First American Bank & Trust Company in 2009, Jackie was employed by a regional bank's local trust department specializing in personal trust and estate administration. Over the years, she has worked in personal trust, corporate trust and employee benefits. She is a graduate of West Virginia University with a bachelor's degree in accounting. 
She is also a member of the Rotary Club of Athens.  She serves as an elder of Commerce Presbyterian Church and the Treasurer for Friends of Athens Creative Theater. 
Elizabeth Earl – Trust New Business Officer
Elizabeth joined First American Bank & Trust in March of 2022.  She has over a decade of previous banking experience, and worked in the non-profit sector before joining our Trust Department.  Elizabeth received her J.D. from the University of Georgia School of Law in 2004, with a B.F.A. from Valdosta State University in 1998. She is a member of First Presbyterian Church of Athens, is an involved parent at Clarke Middle School, and is a Board Member of the local non-profit Children First. Elizabeth lives in Athens with her husband and son.
Laurie Jackson - Assistant Vice President & Trust Operations Manager

Laurie joined First American Bank & Trust in November 2005 and has worked in the Trust department since July 2016. Laurie has 27 years of banking experience. Her banking experience includes customer service representative, branch sales manager, consumer lender and branch operations manager. Laurie is a graduate of the University of Georgia with a bachelor's degree in Journalism. She attends Athens Church and is heavily involved in dog rescue, fostering with Angels Among Us Pet Rescue.

Kristin Patrick – Trust Specialist
Our newest member to the trust department is a California native, arriving in Georgia in 2019. Kristin came to First American Bank & Trust in December 2022.  She has 17 years in the banking industry.  Her banking experience includes customer service representative, banking center operations, relationship banker and officer.  Kristin resides in Hoschton and when she is not working enjoys reading, hiking, and spending time with her family.
Molly Towles - Assistant Trust Officer
Molly joined First American's trust team in May of 2014. Molly has significant management experience primarily from her many years in the Assisted Living Industry. Additionally, she served several years as a program specialist with the University of Georgia Institute of Gerontology. Molly is a graduate of Georgia College and State University with a degree in Music Therapy. She completed her graduate degree in Gerontology at the University of Georgia.
Investments offered by Trust and Investment Services are NOT FDIC INSURED, provide NO BANK GUARANTEE and MAY LOSE VALUE.